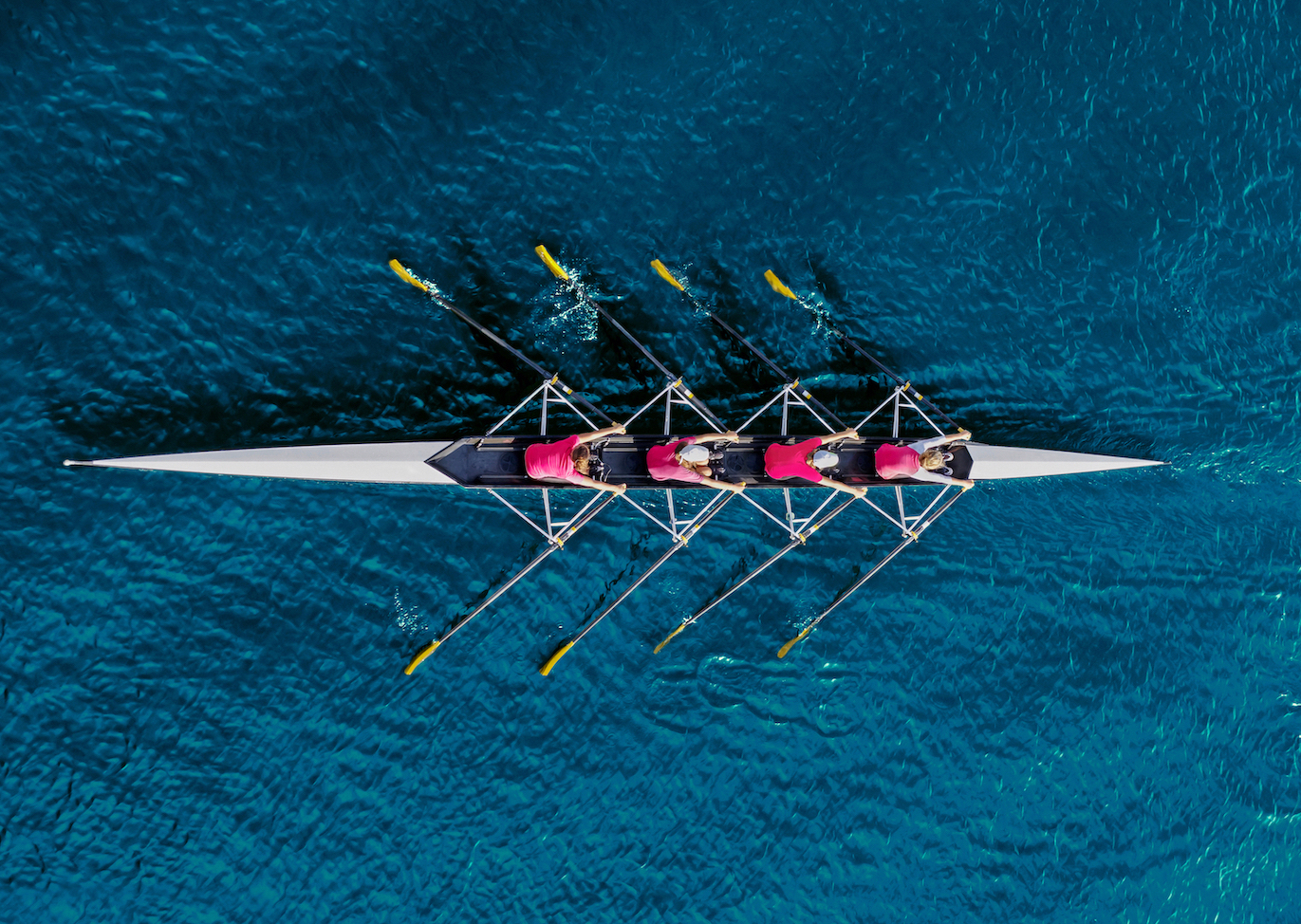 The 'Dream Team': A United Approach to Medical Education
"Great things in business are never done by one person. They're done by a team of people." – Steve Jobs
Having seen a number of articles and blogs on LinkedIn I thought now would be a good time to pen some of my thoughts and ramblings myself.
My years in the industry have shown that medical education is very much a team sport.
To put on a meeting – whether physical or virtual – there must be collaboration between the various agencies involved.
And to do this over and over, with strong, compliant outcomes, happy sponsor companies, and engaged delegates, you need a well-connected, cohesive team – a 'Dream Team'.
The medical education 'Dream Team' brings together a number of players:
the pharmaceutical company; the medical communications agency, and within that agency, the medical writers who work side-by-side with the pharmaceutical client; the agency team responsible for the printed materials; the logistics agency; the technical team managing the audio-visuals and streaming or recording; and the engagement experts.
This is where Open Audience comes in. As engagement experts, we are there to ensure that we keep a watchful eye on everyone in the meeting and turn any passive delegates into active participants. Successful medical education events take place because of all these elements. We have the unique ability to work hand-in-glove with every other member of the team and to extend that team where needed – for example, on the consulting side.
We make sure everyone's skills are tapped into, so that the meetings deliver what they need to, which is to demonstrate an exchange of clinical information. We work to bolster that 'Dream Team' all the time and to ensure ideas and practices don't become stale.
Building trust, sharing expertise
In my role as Commercial Director, focused on medical education, I build trusted relationships to retain, expand and energise the 'Dream Team'. Integral to a strong team is having a set of players who are not afraid to have their say and promote their expertise, but at the same time are mindful of the other players, ensure everyone is brought on board and avoid outshining any other member of the team.
For example, in our role as audience engagement experts, we often work alongside medical communications agencies to drive audience participation. Over many years of experience in the field, we have learned best practices for medical education. We constantly share these practices with our partners – the pharmaceutical companies and the medical communications agencies – to ensure sessions run smoothly and meet necessary requirements.
The most important factor of a 'Dream Team' is that everyone is working side-by-side, rather than seeking to undermine teammates in other roles or to work in a way that could jeopardise their activities. We are not competing, we are collaborating to make sure the meetings are a success, the pharmaceutical client is happy, and the delegates are engaged. We're working with the client and the rest of the team to create a better sum of all parts, to provide the support needed, and to help them identify gaps where they exist. It's about making the entire team look good.
Meetings, both virtual and physical, are ultimately about people and the 'Dream Team' is there to deliver great content and a good, memorable experience to the audience.
If you want to know more, have a discussion, or to receive case studies please get in touch with me.
Pedro Malha is Commercial Director at Open Audience, an audience engagement consultancy that specialises in making life sciences meetings more engaging with more positive, successful outcomes – whether in-person or in the virtual space. The Open Audience team helps to strategise and prepare pre- and post-meeting as well as providing real-time support and guidance during the meeting. Open Audience also offers customisable, multilingual engagement platforms that include interactive polling, surveys, and ideas exchange.
https://www.openaudience.com/wp-content/uploads/2022/09/5f24273db7dbfd7098914f25_dream-team-blog-pic.jpg
974
1371
Contact
https://www.openaudience.com/wp-content/uploads/2022/08/logo.svg
Contact
2020-08-13 13:15:00
2022-10-28 16:41:07
The 'Dream Team': A United Approach to Medical Education