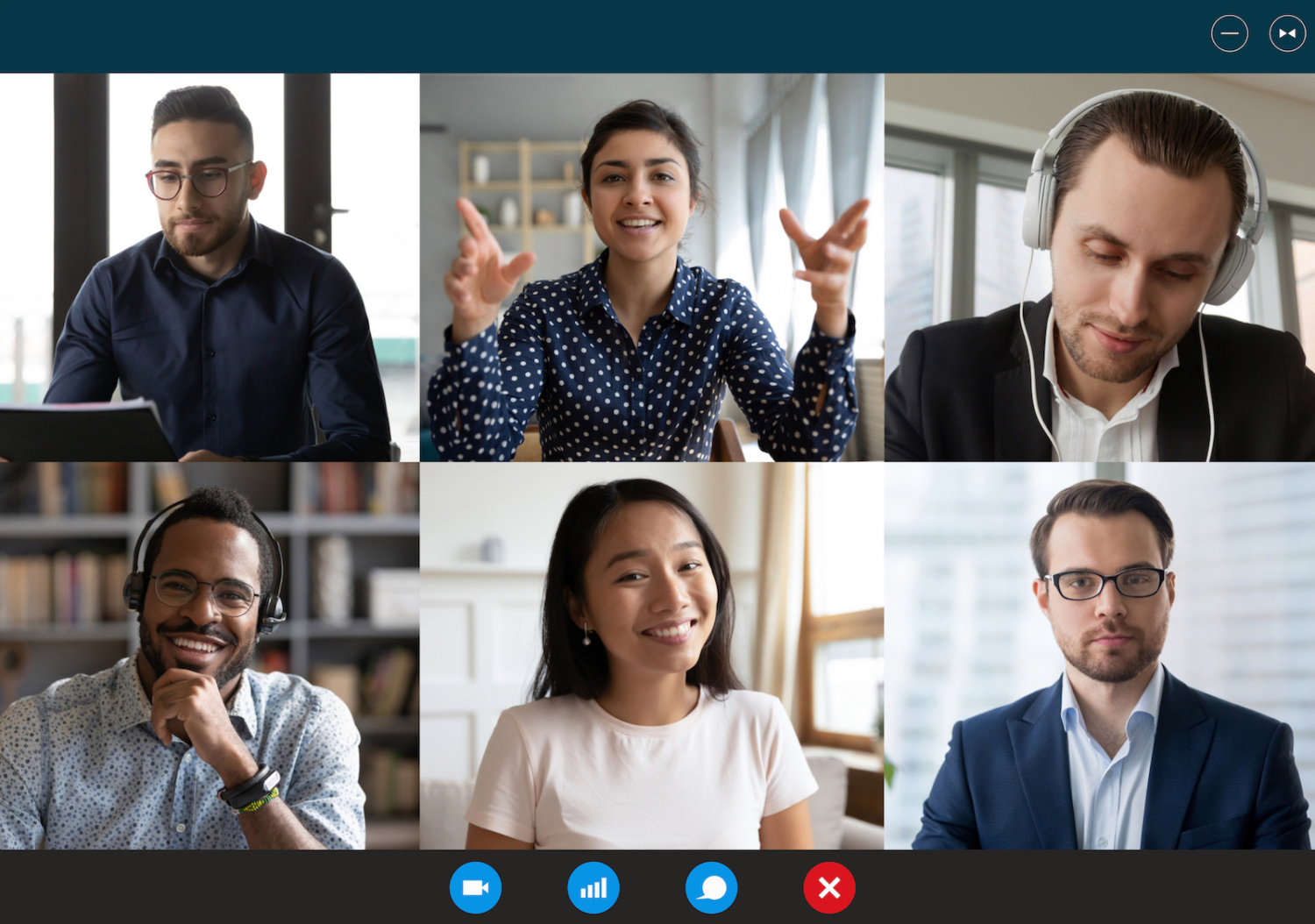 How Professional Is Your Virtual Meeting? Homemade vs. Hollywood
"Don't be afraid to give up the good to go for the great." – John D. Rockefeller
For the past few months, you and your local team have had weekly Zoom or Teams meetings to discuss the week's agenda. It has been a bit haphazard, but it has been fun. You've had some positive experiences and remained productive.
Now, you are about to organise a series of virtual meetings with your global team. You have slides to show and some video content, and you have asked regional leaders to present. Is your home-video approach suitable? If not, do you have the internal expertise to improve the virtual meeting quality?
If your expectation is at the level of your dad's video camera down at the beach, that is easy enough to do on your own.
However, if you want a seamless production to support your global audience, you might want to start thinking of a more Hollywood-style presentation – and that is where you want an audience engagement team that can help you shine.
The quality of delivery you expect for your virtual meetings might be described as something akin to Maslow's hierarchy of needs in a Zoom production. At the most basic level you run your meeting yourself, with limited knowledge of the platform.
At the next level up, you might ask colleagues or friends for help and spend time practicing with the platform. The third level might involve collaborating with a partner to guide you through the process. The top level is where you bring in an audience engagement expert to develop a polished, well-produced session, adjusted to your budget.
If your meeting is a global announcement or a gathering of experts, such as an advisory board meeting, or you have a series of speakers with a moderator, the home-made video approach is likely to detract from your overall objective. Or if you are seeking to do anything creative and interactive, such as a music video, it is definitely time to think of professional delivery!
Learning the art of the possible
At the start of the pandemic, there was excitement about the fact that we could talk or interact virtually, and almost any practice where you could hear and see the presenter was acceptable. But as time has passed and virtual has become the norm, people want more and are less forgiving when things go wrong. They are looking for novel, creative and innovative approaches. They want and expect professionalism.
Certainly, the requirement to shift all meetings to virtual has presented a challenge for many in the pharmaceutical industry. What works and what doesn't, and are you getting the engagement you need? What we have found is that as company or department leaders learn what is possible when working with a team like Open Audience, they start to become increasingly enthusiastic about a more professional approach.
For example, we were lucky enough to run a meeting entirely in Spanish for a country team at one pharmaceutical company. Once colleagues in other departments and in other countries saw what we could produce, we started receiving more and more requests for multiple different meetings, including from the senior leadership team considering an event for the company's top 100 global leaders.
We have become trusted to run professional sessions that keep the meeting organisers safe and energise the audience. The process all starts with my team and I working with the client to understand what a great meeting looks like to them, and getting them to share their dream of what they hope to deliver.
We will often be asked to propose ideas, such as more interactive ways to get delegates to fill in their evaluation forms at the end of a medical education meeting, or using interactive technology to ensure slides are run seamlessly during a presentation, or finding creative ways to engage a global audience.
We were recently asked by another client to help them with their internal global virtual briefings. The company leadership had a dual goal: to share company news and to help their employees deal with the challenges of working during the Covid-19 lockdown.
The leadership team wanted to create something inspirational and fun to lift employees' spirits and build a sense of camaraderie. I suggested creating a music video, and recommended we pick an uplifting song and have them mime to that song, which would feel less intimating to participants while allowing everyone to have fun and feel included.
We built an easy-to-use, highly engaging company-branded website through which employees could submit videos of themselves. Our technical team edited the submissions into a single 4-minute music video that included every submission, and the video was played at the end of one of the virtual monthly meetings.
The entire team loved the outcome and while it had that home-made, authentic feel to it, it was Hollywood studio quality. Most importantly, we delivered what the client wanted – a way to cheer up the global team and engage them during a very difficult time.
Leslie Robertson is the Founder of Open Audience, an audience engagement consultancy that specialises in making life sciences meetings more engaging with more positive, successful outcomes – whether in-person or in the virtual space. The Open Audience team helps to strategise and prepare pre- and post-meeting as well as providing real-time support and guidance during the meeting. Open Audience also offers customisable, multilingual engagement platforms that include interactive polling, surveys, and ideas exchange.
https://www.openaudience.com/wp-content/uploads/2022/09/5f24304211435f4ae420c71c_virtual-pro-blog-image.jpg
1126
1603
Contact
https://www.openaudience.com/wp-content/uploads/2022/08/logo.svg
Contact
2020-08-24 13:15:00
2022-10-28 15:18:50
How Professional Is Your Virtual Meeting? Homemade vs. Hollywood