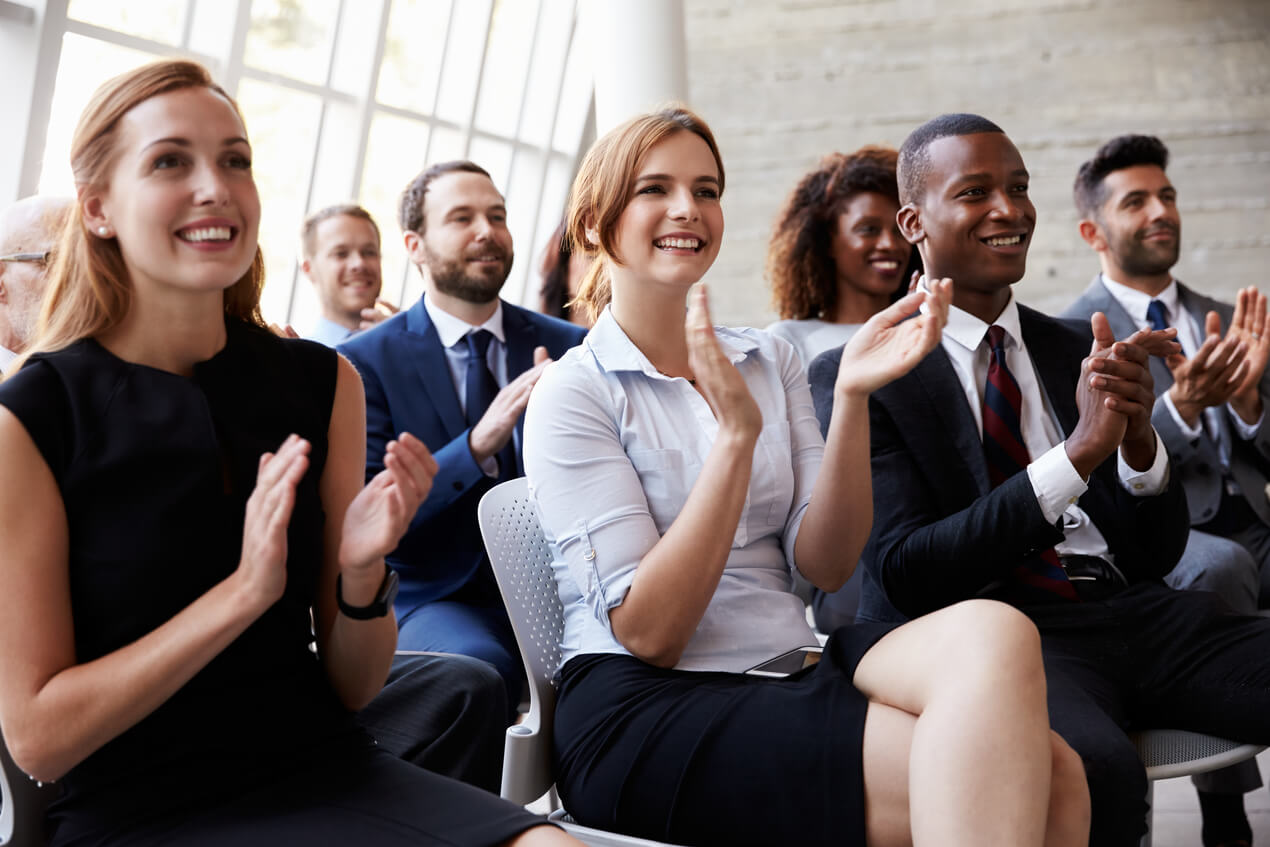 Internal Leadership Event
The client needed a branded solution to complement their leadership theme.
Brief
Technology should complement and simplify an already full meeting programme. It should be intuitive and relatively risk free.
Challenge
Use of technology should complement the 'innovation' meeting theme. It should increase engagement and help delegates feel listened to and involved in decision-making.
Requirements
Learning, audience insight, collaboration, testing and checking understanding of new approaches and business models, and ability to complete forms and surveys.
Due to security requirements on company devices, the client needed a web-based option.
Event-specific URL and branding were key to selling the value of online engagement.
Client required a way to moderate and select delegate questions to be answered during the event and to create a post-event Q&A response.
Delivery Pre-Event
OpenMeet configured to allow workshop booking, Q&A, polls and extensive use of the uploading materials feature.
Delivery In-Event
OpenMeet available on delegate devices. Live poll creation, data collection, quiz formats, moderated questions and Chair presentation iPad. Biographies and workshop materials also made available.
Additional 1 x iPad per table, allowing action planning, slide creation, and workshop selection. Gamification of learning also available.
Delivery Post-Event
Before and after scores and insights, NPS for engagement and value change, post-event analytics by teams, region, and individuals, delegate feedback on programme, and suggestions for improving future events.
Delegates created their own action plans and received post-event Q&A responses.
‍
https://www.openaudience.com/wp-content/uploads/2022/09/5e25b38cacccd13abb17738b_Internal-Leadership-event-image.jpg
847
1270
Contact
https://www.openaudience.com/wp-content/uploads/2022/08/logo.svg
Contact
2018-07-18 13:03:00
2022-10-28 15:24:25
Internal Leadership Event