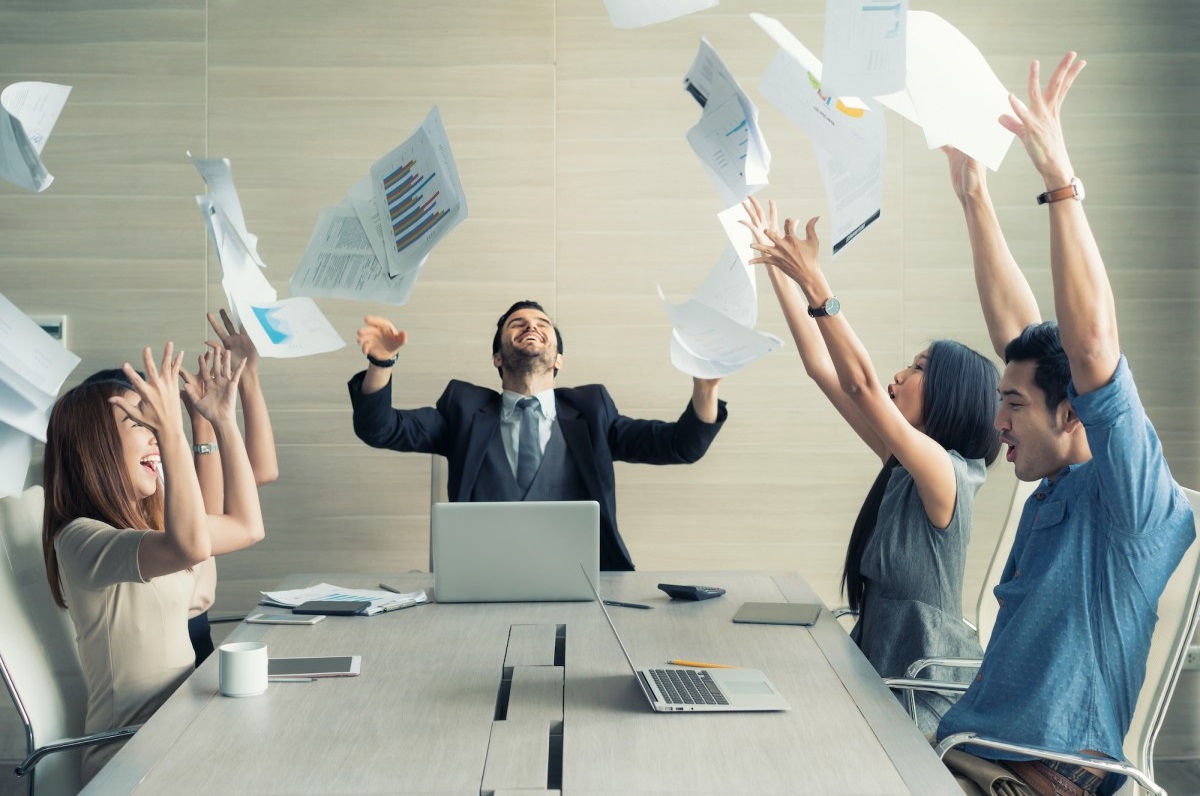 How to Extend the Value of Your Meetings: Before, During and After
"Someone's sitting in the shade today because someone planted a tree a long time ago." — Warren Buffett
Before, during and after has become an important theme in meetings and conferences.
It's a theme we've explored several times – why successful outcomes depend on good preparation, ongoing engagement and flexibility in terms of adapting processes for the future based on participant feedback.
One of the advantages of virtual is the opportunity to get more out of a meeting through interactions starting a few weeks before the conference then carrying on through and after a session.
This not only helps to engage the audience before a session, but also gives the organisers data and insights into the audience to make for a more engaging programme, as well as the ability to develop materials to share after the meeting.
In the recent American Institute of Physics report – 'Future of Association Convening: Envisioning for The Sciences'  – the authors highlight the benefit of platforms that allow virtual comments to be shared among attendees before, during and after a conference. Such exchanges will "foster dynamic interaction between presented content and conference participants."
The report suggests allowing participants to watch pre-recorded presentations before an event and send questions to speakers and other attendees through a platform's chat function. That allows the focus to shift to engagement, discussion, and networking during the event, followed by the opportunity to access content after the event.
Making the most of the session
We have adopted similar approaches when working with clients to help them make the most of their sessions. For example, we're working with a marketing consultancy that is looking to set up a new network in Northern Ireland.
Rather than simply send an external link to sign up to the event, we created a fully branded link for them in an email that allows potential participants to see the materials, look at the group's website, read the speakers' biographies and the schedules and respond to some polls.
This helps the organisers to collect information from those attending, learn a bit about why they are attending and what their interests are and then deliver a session that is more interesting and relevant to the participants.
The point of these before approaches is organisers can personalise their meetings, they understand their audience and what they're looking for and they can start to provide an experience that will better reflect people's goals and expectations during the meeting.
Then after the meeting, we recommend a call-to-action, for example, sending participants a video and asking whether they would like a mentoring call, and if so, offering them a textbook or similar after the call.
Essentially, what we're offering to the consultancy is three touchpoints for their event, creating a more holistic experience for those attending: offering something in advance to understand and motivate participants; including them with a variety of approaches during the event; and after the meeting, finding ways to continue the conversation.
When we run physical sessions, we encourage the organisers to find out who is in the room or better yet send the delegate list in advance and find out a little bit about those individuals.
To interact with your audience, you need to understand them and that means you need to know who they are. That enables organisers to make links based on what they know about those attending, which is far more engaging than simply running a session and hoping your audience is interested.
Leslie Robertson is the Founder of Open Audience, an audience engagement consultancy that specialises in making life sciences meetings more engaging with more positive, successful outcomes – whether in-person or in the virtual space. The Open Audience team helps to strategise and prepare pre- and post-meeting as well as providing real-time support and guidance during the meeting. Open Audience also offers customisable, multilingual engagement platforms that include interactive polling, surveys, and ideas exchange.
‍ Know someone who would find this interesting? Share this article with them!
https://www.openaudience.com/wp-content/uploads/2022/09/6149be5bdf6c33b464f0e467_extend-value-of-meetings-blog-small.jpg
796
1200
Contact
https://www.openaudience.com/wp-content/uploads/2022/08/logo.svg
Contact
2021-09-21 08:30:00
2022-10-28 15:21:10
How to Extend the Value of Your Meetings: Before, During and After